Hampshire County Council (HCC) is leading and co-ordinating the Small Packages of Sector Led Improvement Support on behalf of the South East region. They complete up to four packages of support each year for other local authorities, for a maximum of 39 days each. Using the Hampshire and Isle of Wight (IoW) sector led improvement model, Hampshire works collaboratively to scope the packages and draws on expertise from around the region to collaboratively deliver the work.
The central team has a dedicated and experienced Programme Manager which means refined project management documentation is available for enhanced oversight and coordination. Hampshire is experienced in robust quality assurance and governance, contributing to Improvement Boards regularly. Hampshire's approach and model for improvement centres around using a blended team of regional subject matter experts co-ordinated by the Hampshire Sector Led Improvement team. This has ensured the highest quality of support to the recipient local authority as well as subject matter experts taking learning back to their local authority.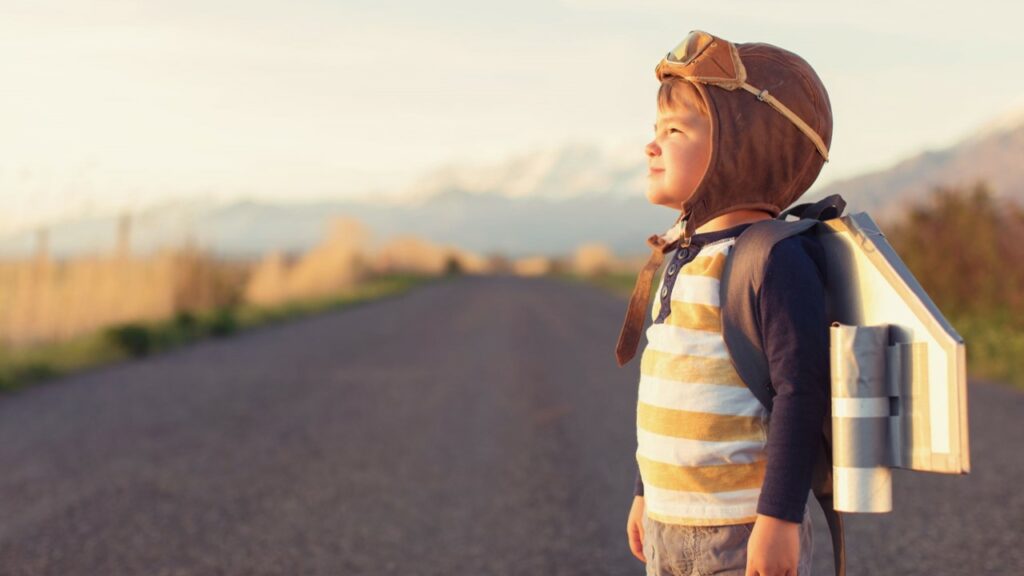 Reading Brighter Futures for Children
Collaborative auditing took place over five days (June 2022), with the auditing team comprising experienced managers from HCC and one manager from West Sussex, alongside three of Hampshire's Sector Led Improvement team.
To maximise the impact the audit had on Reading BFfCs social work practice, the following recommendations were given to Reading BFfCs management:
Senior management have oversight of all children in unregulated placements to ensure there is an awareness of risks and vulnerabilities
A review and update of the safeguarding toolkit supports social workers to identify and assess situations and develop plans to support children in unregulated placements
Sharing good practice around the impact of life story work assists in widening participation of children and young people
Regular dip sampling of supervision records by senior managers helps build quality and consistency of supervision
Targeted auditing and management oversight supports compliance in respect of case records.
One Care Leaver Team Manager took learning back to their team, drawing up an action plan to think about their own Local Authority's OFSTED preparations…'there were some good referral processes in place using local contacts and organisations which allowed support to be identified and actioned in a timely way to meet the needs of young people'.

Care Leaver, Team Manager
Southampton City Council
Southampton City Council (SCC) asked for support in two areas. The two areas were: 1) an audit of re-referred cases and 2) a review of the high volume of contacts to social care, including from the police. The purpose was to support understanding the existing data and reasons underlying contacts and re-referrals.​
For each area, a bespoke auditing tool was created to ensure the audits were focused and consistent. SCC provided 100 cases of which 60-80 cases were audited across both areas. Two SCC managers were involved in the auditing process, they were invited to meetings and given audits to complete. Following the completion of the audits a report focusing on practice improvement insights and recommendations was presented and a reflective session was held to share impact and learning. ​
By reviewing the re-referred cases, the reason(s) for the re-referrals became clear, and recommendations to reduce these were made. Further, by understanding the detail in the reasons for the high volume of contacts, Southampton was able to address the concerns effectively.
Sector Led Improvement Team Impact Model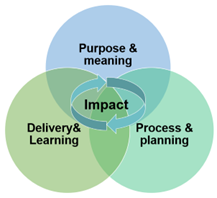 Wokingham Borough Council
This Small Package provided peer support and challenge of the Care Leavers and Children in Care services. The team comprised six members of the Hampshire Sector Led Improvement Team, one Hampshire Team Manager and one manager from Slough. The exercises focused on four areas identified by Wokingham for improvement.
Through the work, several areas for improvement were identified that would have a positive impact on the service:
Using Microsoft Word more creatively (e.g., graphics and images) for Pathway plans benefits young people with additional needs or a disability
Pathway plans for asylum seeking young people include triple planning are translated into their language to support engagement
The increased use of SMART planning improves planning and outcomes for care leavers
Improved staff understanding of care leaver criteria reduces overall case numbers and ensures support and resource is targeted and proportionate
Clearer discussions in supervision, linking actions to workers, or roles complements planning and outcomes for young people.
Clearer recording of reflective discussions assists the development of workers when supervision takes place
Increased training and awareness of the WBC practice model helps embed practice in Signs of Safety and Contextual Safeguarding
Development of direct work and focused interventions increases participation and preparation for independence
Improvements to data quality and automated access to dashboards strengthens performance management and the middle and senior manager 'grip' on performance
Undertaking regular quality assurance and practice observations assists with providing a window into practice
The implementation of a service level communication plan supports increased awareness and use of the local offer and other resources for young people.
Medway Borough Council
Through a small package of work HCC provided support to Medway in two areas:
To better use and understand the intelligence around the use of data (expertise provided by East Sussex Data Manager)
Supporting the Commissioning Manager of external placements through peer coaching/mentoring.
Through this work Medway now understands the best possible intelligence they can get from their data in its current structure. Six peer coaching/mentoring sessions have been held to provide critical friend support in specific areas have also taken place.
The coaching sessions have been invaluable in helping the new Commissioning Manager know how to run his team and upskill his managers.

Verbal feedback from the Medway Head of Improvement